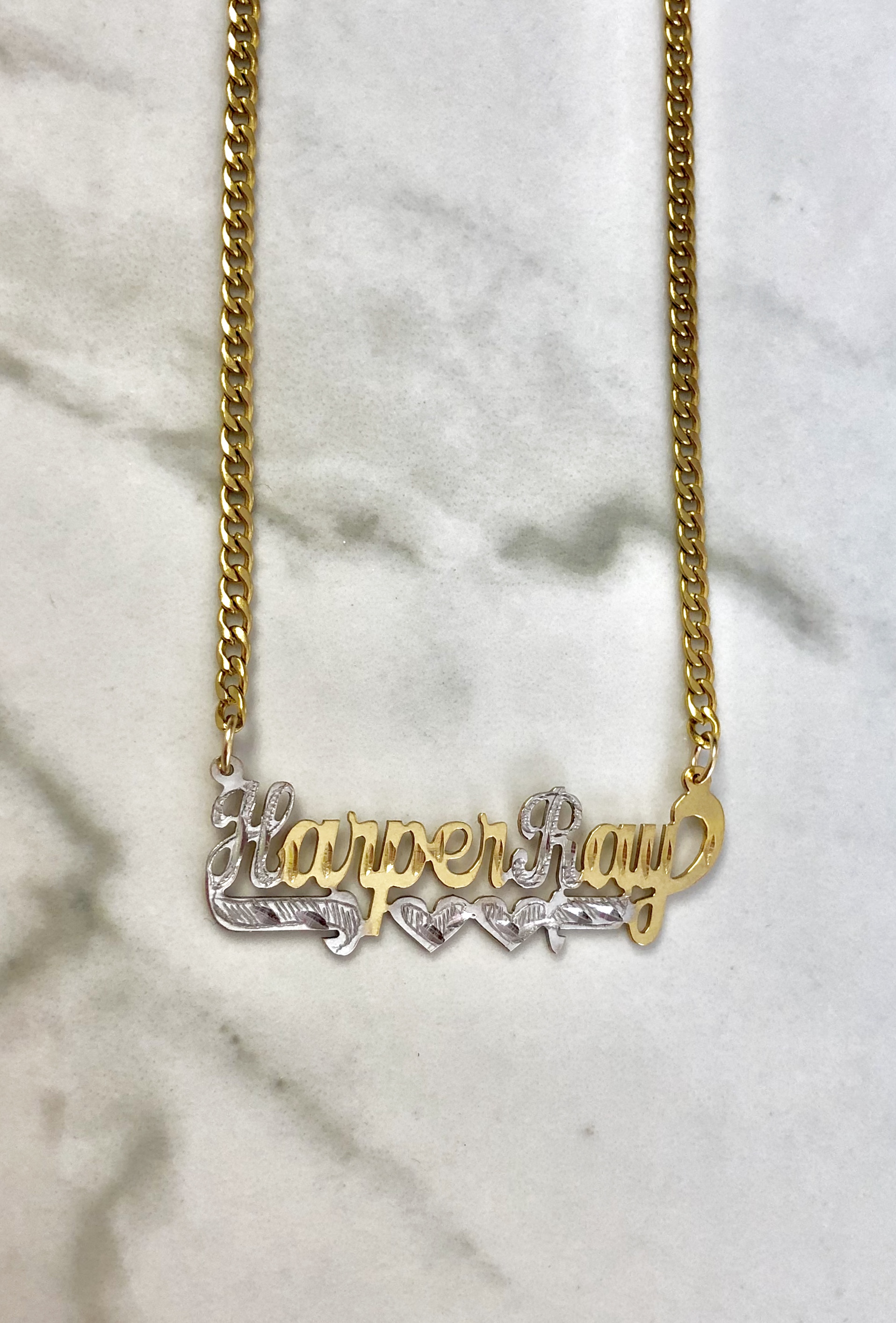 the bronx
this new york style nameplate is just what your kit is missing! add some flavor to your custom collection with our bronx nameplate necklace, available in gold, silver, and dual tone.
name can be up to 9 letters and is case sensitive, although the first letter will always be capitol. no more than 2 letters can be capital letters.
for the dual tone necklace, the capital letters and swirl with heart detail underneath the name will be silver. All other aspects of the necklace will be gold.
example: If you enter "harperray" at checkout your necklace will read, "Harperray". If you enter "HarperRay" your necklace will read, "HarperRay".
the bronx comes standard with 18' cuban chain (pictured).
different chain lengths are available free of charge upon. the option is available once you add item to cart.
the dual tone necklace is pictured.

ITEM SPECIFICS
pendant is 5-8mm in height.
pendant is 0.7mm thick.
material: .925 sterling silver, 14k gold plating
please note: this is a pre-order. you will receive a tracking number for your order within 6 (business) days.